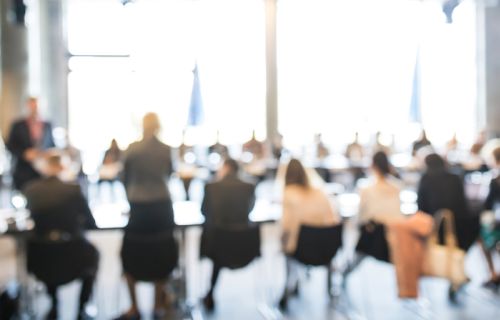 Special Committees
Special Committees are those which are established by Council under section 86 of the Local Government Act 1989 (the Act) that exercises a power, or performs a duty or function, of the Council that has been delegated to that Committee under any Act.

A Special Committee's decision-making powers are limited to those matters covered in the Instrument of Delegation to the Committee. When Council delegates to a Special Committee it allows the Committee to exercise the power to make certain decisions 'as if it were Council'. Due to this the Act subject members of Special Committee to the same statutory obligations as Council.
Committee

Terms of Reference/ Delegation

Council Officer Responsible

Councillor Representatives

Members

Ballarat Friends of Ainaro Community Special Committee

Hemraz Bhoolah – Cultural Partnerships Officer

Andrew Miller

Barry Flynn

Christopher Bluett

Desley Beechey

Dianne McGrath

Robert Gray

Community Impact Special Committee

Peter Appleton – Executive Manager Engaged Communities

David Harris

Lynne Sheedy

Matt Jenkins – representative of United Way

Sofia Fiusco

Contracts Approval Special Committee

Lorraine Sendall – Executive Assistant Director Business Services

N/A

Her Majesty's Theatre Board Special Committee

Daniel Henderson – Theatre Manager Her Majesty's Theatre

Mayor of the Day

Brett Macdonald

Emma Blee

Mary-Rose McLaren

Pamela Foulkes

Peter Zala

Ronald Harrington

Scott Sherritt

Timothy Gay

Invermay Recreation Reserve Special Committee

Mark Patterson – Executive Manager Sport and Active Living

Geoffrey Fraser

Ian Daniel

Ian Martin

Jabez Armstrong

Marianne Farrar

Peter Nunn

Ruth Nunn

Planning Special Committee
Natalie Robertson – Executive Manager Development Facilitation
All

N/A
Advisory Committees
Advisory Committees are those established by the Council, other than a Special Committee, that provides advice to Council, a Special Committee or a member of Council staff who has been delegated a power, duty or function of the Council under section 98.
Advisory Committees provide particular expertise to help Council make decisions, however they do not have any formal delegated powers to act in place of the Council. The recommendations of Advisory Committee have no legal standing unless they are adopted by Council at a formal meeting.
Committee

Terms of Reference

Council Officer Responsible

Councillor Representatives

Ascot Hall Committee

 

Sandra Kennedy – Community Development Support Officer

Audit Advisory Committee

Lorraine Sendall – Executive Assistant, Director Business Services

Mayor of the Day

Ballarat Airport/ Aerodrome Advisory Committee

John Hartigan – Airport Manager and Program Development Officer

Ballarat Heritage Advisory Committee

Susan Fayad – Coordinator Heritage and Cultural Landscapes

Ballarat Municipal Observatory Advisory Committee

Darren Sadler – Executive Manager Property Services and Facilities Management

Ballarat Regional Soccer Facility Advisory Committee

Mark Patterson – Executive Manager Sport and Active Living

Brown Hill Hall Committee

Sandra Kennedy – Community Development Support Officer

Buninyong Community Hall Committee

Sandra Kennedy – Community Development Support Officer

Burrumbeet Soldiers Memorial Hall Committee

TOR

Sandra Kennedy – Community Development Support Officer

Cardigan Village Community Centre Advisory Committee

Sandra Kennedy – Community Development Support Officer

CEO Performance Review Advisory Committee

Cameron Cahill – Director Innovation and Organisational Improvement

Child Friendly Ballarat Advisory Committee

Sharelle Knight – Executive Manager Family and Children's Services

Community Safety Advisory Committee

Amanda Collins – Community Safety and Wellbeing Officer

Disability Advisory Committee

Phil Cutts – Rural Access Officer

Intercultural Advisory Committee

Elizabeth Hardiman – Cultural Partnerships Officer

Koorie Engagement Action Group Advisory Committee

Hemraz Bhoolah – Cultural Partnerships Officer and Intercultural Employment Program Project Officer

Lake Learmonth Advisory Committee

 

Mark Patterson – Executive Manager Sport and Active Living

Lake Wendouree & Gardens Advisory Committee

Bernard Blood – Supervisor Lake Wendouree

Mayor of the Day
Cr Moloney

Miners Rest Mechanics Institute Community Hall Advisory Committee

TOR

Sandra Kennedy – Community Development Support Officer

Mt Buninyong Reserve Advisory Committee

Ken Cox – Supervisor Trails and Waterways

Scotsburn Community Hall Advisory Committee

Sandra Kennedy – Community Development Support Officer

Sebastopol RSL Hall Advisory Committee

TOR

Sandra Kennedy – Community Development Support Officer

Warrenheip Community Hall Advisory Committee

TOR

Sandra Kennedy – Community Development Support Officer