Pools and Spas Safety
In Victoria, swimming pools and spas with a water depth of more than 30cm must have safety barriers to restrict access of young children to the pool or spa area.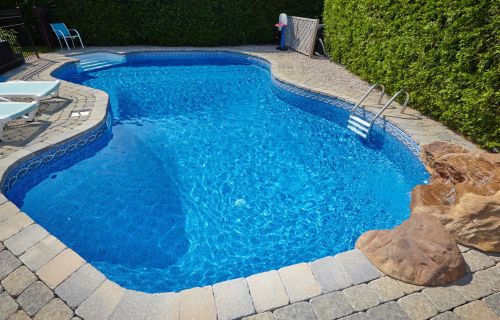 New swimming pool or spa registration requirements
On 1 December 2019, the Victorian Government introduced new laws to improve swimming pool and spa safety across the state. Owners of land where a swimming pool or spa is located must register their pool or spa with their local council, and then obtain and lodge compliance certificates for the safety barriers around their pools and spas. Find out more information here.
How do I register?
You can register your pool or Spa with the City of Ballarat  by visiting City of Ballarat eServices, click the Permits and Registers tab and select Apply to Register a Pool/Spa.
What pools or spas do the new laws apply to?
The new laws apply to swimming pools and spas that can hold more than 30cm of water. This includes permanent pools, above ground pools, indoor pools, hot tubs, bathing or wading pools and some relocatable pools.
Do the new laws apply to all relocatable pools?
Relocatable pools that do not have multiple components and do not require any assembly are not subject to the barrier requirements. An example is a small inflatable pool that requires no assembly other than inflation.
How long do I have to register my pool or spa?
Pools and spas were initially required to be registered with City of Ballarat by 1 June 2020, but the deadline has now been changed to 1 November 2020.
What happens after my pool or spa is registered?
Under the new state laws, once your swimming pool or spa has been registered, you need to arrange an inspection of the safety barrier by a qualified inspector to determine if the barrier is compliant with the applicable barrier standard.
If the safety barrier is compliant, the inspector will issue a certificate of compliance.
If a safety barrier is found to be non-compliant, it's your responsibility as the pool or spa owner to make the barrier compliant.
How long do I have to lodge a certificate of compliance?
It depends when your pool was built. Deadlines for lodgement are here.
What are the costs?
 For most owners, the cost to register your pool or spa with the City of Ballarat is $79, including an information search fee.
A full list of fees and penalties is available the Victorian Building Authority website.
How can I tell if my safety barrier on my existing pool or spa is adequate?
As a pool or spa owner, you have an obligation to maintain the operation of your swimming pool or spa barrier to prevent access to the pool or spa.
The Victorian Building Authority includes a series of checklists that can help you assess the safety of your barrier.
Where can I get more information?
Visit the Victorian Building Authority website for more information about the new laws, including frequently asked questions.
Safety Barriers
Property owners and occupants are responsible for making sure pool barriers are maintained, repaired and in working order.
Is a lockable lid a safety barrier?
No, a lockable lid is not a safety barrier and does not meet legal requirements.
What are the requirements of a pool safety barrier?
The pool or spa area must be a separate enclosure on the property. No access is allowed directly from the dwelling or from any other outbuilding on the allotment. A safety barrier must be permanent and automatic.
Gates must swing away from the pool, be self-closing, self-latching and have latches at specific heights. Specific barrier heights and other dimensions apply, including non-climbable zones around, and within, the pool or spa enclosure.
Safety barriers are required for:
In-ground pools and spas
Above-ground pools and spa pools including inflatable pools holding more than 30cm of water
Indoor pools and spas
Bathing and wading pools containing more than 30cm of water
Spas and swimming spas (including portable spas)
Safety Barriers are NOT required for:
Bird baths
Fountains
Water supply/storage tanks
Fish ponds
Dams
Building Permit
Do I need a Building Permit?
Yes, you must obtain a building permit before you install a pool or spa, if it is capable of containing more than 30cm of water.
How Do I Get A Building Permit?
A Building Surveyor is responsible for issuing a Building Permit at the commencement of a building project. The surveyor can advise on documentation necessary to obtain the permit.