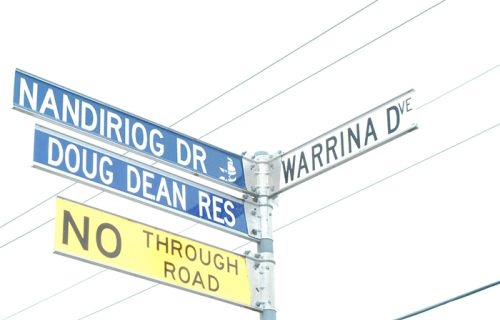 We maintain more than 1000km of sealed roads and 390km of unsealed roads within our municipality.
PLEASE NOTE: As a result of the COVID 19 pandemic,  the City of Ballarat Chief Executive Officer, has invoked Section 2.8 of the Road Management Plan, suspending all intervention response time frames as stipulated in Section 7.6 of the Road Management Plan. The decision to invoke Section 2.8 is made in accordance with Section 83 of the Wrongs Act 1958. This suspension of the plan took effect from 12pm on Monday 23 March 2020 and will remain in place until further notice. 
The Road Management Plan will be reactivated in its entirety as soon as the events beyond Council's control have abated.
Who is responsible for our roads?
VicRoads is responsible for any freeway or arterial road (excluding service roads, pathways and roadsides of arterial roads).
We are responsible for municipal roads within Ballarat.
If there is an issue with a road you need to report but you are unsure whether it belongs to us or VicRoads, contact our Customer Service team.
Alternatively, you can view the VicRoads interactive map of declared roads
How do I report a pothole?
How can I request a road be sealed?
When determining to seal an unsealed road we assess the traffic volume and speed, maintenance levels and types of vehicles using the road.
Submit a request for sealing of an unsealed road to: 
Infrastructure Planning
City of Ballarat
PO Box 655
Ballarat VIC 3353
How do streets get named?
View the Roads and Open Space Historical Index to find out how your street got its name.
 
Request a place be named or renamed?
Any person or organisation may request that a place be named or renamed within our municipality. 
Visit MySay for information on the naming process.
I want to view City of Ballarat's Road Management Plan
Page topics