Leaf collection
Over half of Ballarat's street trees are deciduous, which means they drop their leaves every year. The collection of leaves a is a big task during autumn and winter. Our staff collect leaf litter on a street by street basis as well as responding to individual enquires.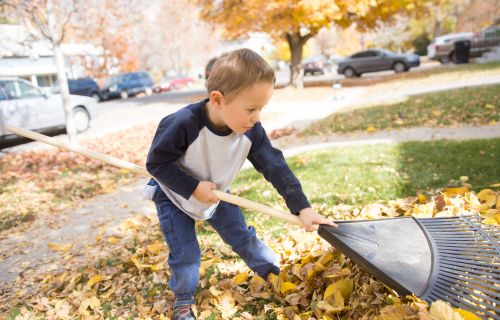 Leaf collections dos and don'ts
Do:
Sweep leaves from gutters and footpaths into small piles and place them on the kerbside. Submit an online leaf collection request or call our Customer Service team on 5320 5500.
Compost and mulch the leaves from your property.
If you have a lot of plane tree leaves, go over them with a mower with a catcher attached to create mulch as these leaves do not compost well.
Leaves can be placed in your green waste bin.
Don't:
Put leaves in the general waste bin.
Burn leaves, you could receive a $500 fine.
Page topics