What's on in Ballarat
Find out what's happening in Ballarat and surrounds that you can get involved in.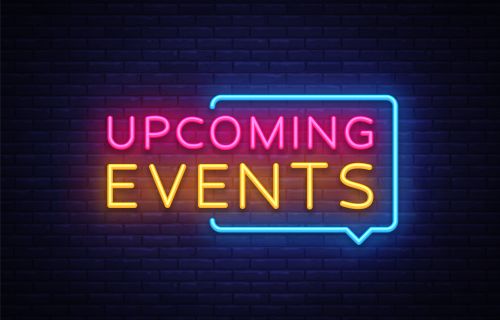 Women's Health Week 2021
Jean Hailes for Women's Health is Australia's leading and most trusted women's health organisation. 
Women's Health Week (6-10 September 2021) is a week dedicated to all women to make good health a priority. 
This year, Women's Health Week will focus on an important women's health topic each day. 
Monday 6th
Move It Monday! 
Women's Health Week 2021 kicks off with a live fitness class, learning how much you need to move to be healthy, and 'life-hacks' for working from home. Register for the free online Pilates class.
Tuesday 7th
Menstrual Health – Tricky Periods!
Today's focus is tricky periods, a health topic we need to hear more about. Learn the ins and out of your menstrual cycle and bust some myths about what is and isn't normal.
Wednesday 8th
Sexual Health – Private Lives
Day 3 of Women's Health Week will be talking about sex and relationships for women of all ages.
Thursday 9th
Mental Health – Mind Matters
Today is all about mental health in the age of COVID. Find out how we find our new mental health 'normal' in a pandemic world, including grief during COVID-19, the merge of work and personal lives during lockdowns, and the difficulties facing new mums in the pandemic world.
Download the RUOK? Day Conversation Guide to learn how to ask about the mental health of the people that matter to you.
Friday 10th
Sleep Health – Slumber Party!
The final day gives a wake-up call on the importance of sleep. Find out about the impact of sleep disorders on health and how to improve your nightly shuteye.
For more information, and to join Australia's biggest week in women's health, subscribe to Women's Health Week email updates to get the content delivered straight to your inbox during the week (6-10 September 2021).
Active community programs
We partner in and run programs and campaigns each year to help everyone to get active.
Walk to school program
Walking, riding or scooting to school are great ways to help keep kids active.
The Walk to school program encourages Ballarat's children to develop healthy, active habits to set them up for healthy and active lives.
City of Ballarat is currently funded by the VicHealth Walk to School program to run Walk to School month each October. 
If you're a school and want to join in, contact our Participation Project Officer at katemcmahon@ballarat.vic.gov.au. 
Get Active Victoria
Get Active Victoria aims to motivate our communities to move more, every day. 
It's recommended that adults do at least 30 minutes of physical activity a day, and kids need 60 minutes or more. Any type of physical activity counts, even things like taking the stairs, parking a little further away, gardening and even cleaning the house. You don't have to do 30 minutes at once, you can do two or three shorter sessions of 10 to 15 minutes each day.
Each April, the City of Ballarat and partners run a Get Active April campaign to encourage our community to get moving during April. You can now get active all year long by joining Get Active Victoria online.
This Girl Can 
This Girl Can Week is a dedicated time when physical activity businesses – clubs, gyms, facilities and organisations – can offer fun, beginner-friendly, and come-and-try events for women in their area, either for free or at very low cost.
Find out more on our This Girl Can page.
Ozebuddy 
The City of Ballarat's Sport and Active Living team have partnered with Ozebuddy to help promote and encourage physical activity in Ballarat.
Ozebuddy is a free online social platform aiming to help improve everyone's health and wellness by helping them find exercise 'buddies'. The platform encourage social connections and opportunities to be active using City of Ballarat facilities and other active opportunities here in Ballarat. 
Local sport and recreation clubs and associations, registered or auspiced walking, running, cycling, roller derby, and personal training groups are encouraged to get on board and promote their club and services. If you or your organisation are interested in this FREE opportunity please contact Teagan on katemcmahon@ballarat.vic.gov.au for more information. 
Disc golf
An 18-hole Disc Golf course is now available for use in Victoria Park. The course does not require a booking.
The course includes both amateur and expert level baskets so everyone can give disc golf a go. 
Disc golf is similar to traditional golf. Instead of hitting a ball with a club, players throw a disc from the tee pad to a basket.
The aim of the game is to complete each hole in the fewest throws possible.