Volunteers sought for Planned Documentary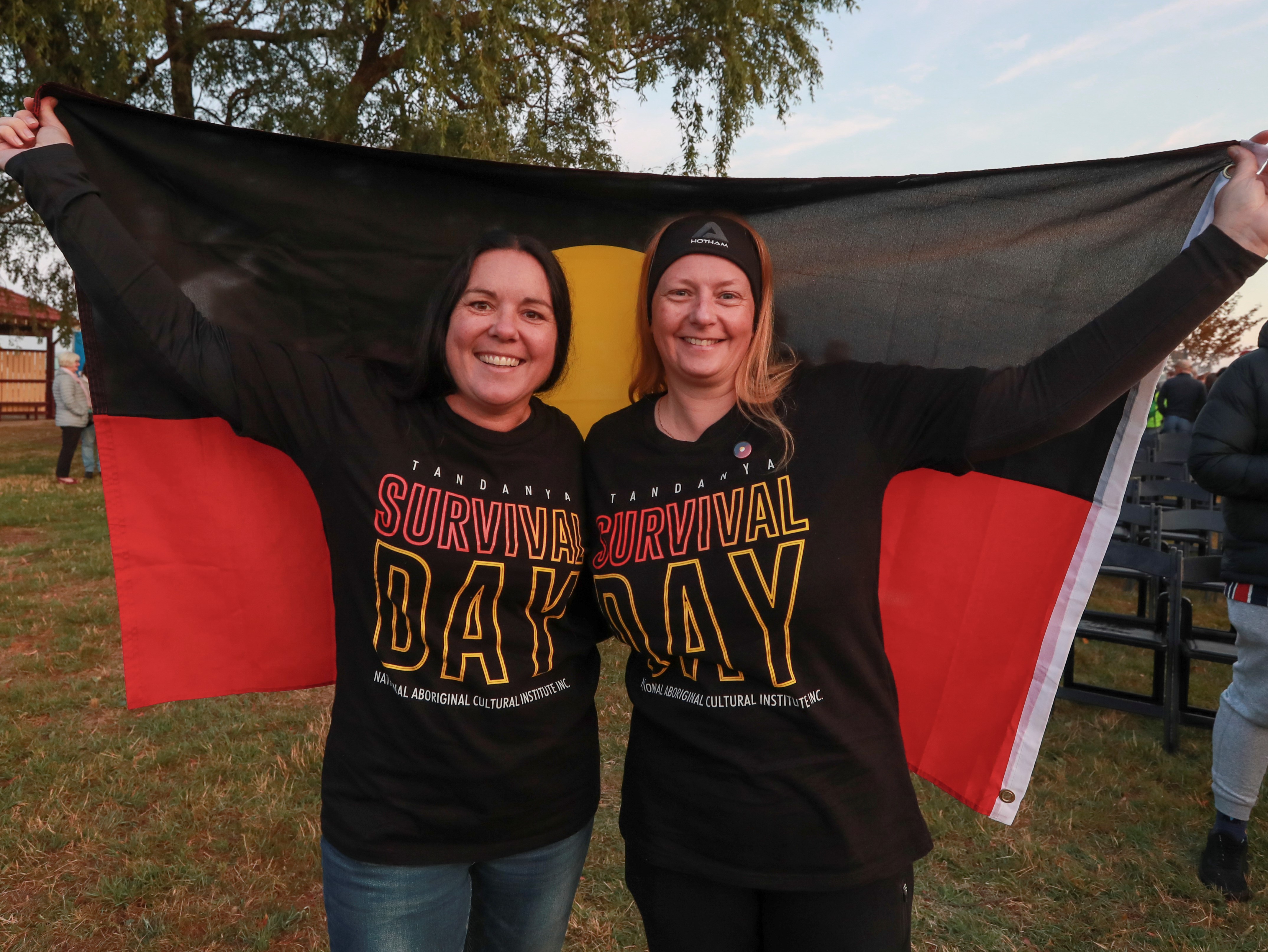 Respected Ballarat filmmakers Wind and Sky Productions will film behind the scenes of this year's January 26 Survival Day Dawn Ceremony for a potential documentary to be used as an education resource.
Due to COVID restrictions, the Koorie Engagement Action Group (KEAG) will livestream the 2021 service from 5.30am at View Point, and is encouraging Ballarat residents to become involved at home to help capture the moment on film.
The production company is seeking people who are attending the ceremony in spirit (by tuning into the Livestream, or who plan to mark the day in a special way).
The Survival Day Dawn service commemorates Sovereign First Peoples who fought in the frontier wars and those who died across Australia during colonisation, which began on January 26, 1788.
The January 26 Survival Day Dawn Ceremony is aimed at bringing community together to start the day on a meaningful, healing and respectful journey.
Wind and Sky Producers are particularly interested in attracting people from around Australia and the world- so spread the word to family and friends.
What they are looking for: 
Behind the scenes smart phone footage of people planning and livestreaming the ceremony from their homes.   All you need do is take some videos and/or photos with your smart phone -then load the videos on to a remote drive like Dropbox or Google Drive or similar. 
The Survival Day Dawn initiative, supported by the City of Ballarat has been recognised for assisting reconciliation and is a finalist in the 2021 LGPro Awards for Excellence in the Indigenous Community Partnerships Category.
The planned 2021 documentary is supported by Federation University and its Aboriginal Education Centre.
If you are interested in providing footage and stills of this year's Survival Day Dawn Service, contact Lisa Collins, Intercultural Partnerships Officer, City of Ballarat lisacollins@ballarat.vic.gov.au