Right to the Night Shines Spotlight on Ballarat's Health and Medical Precinct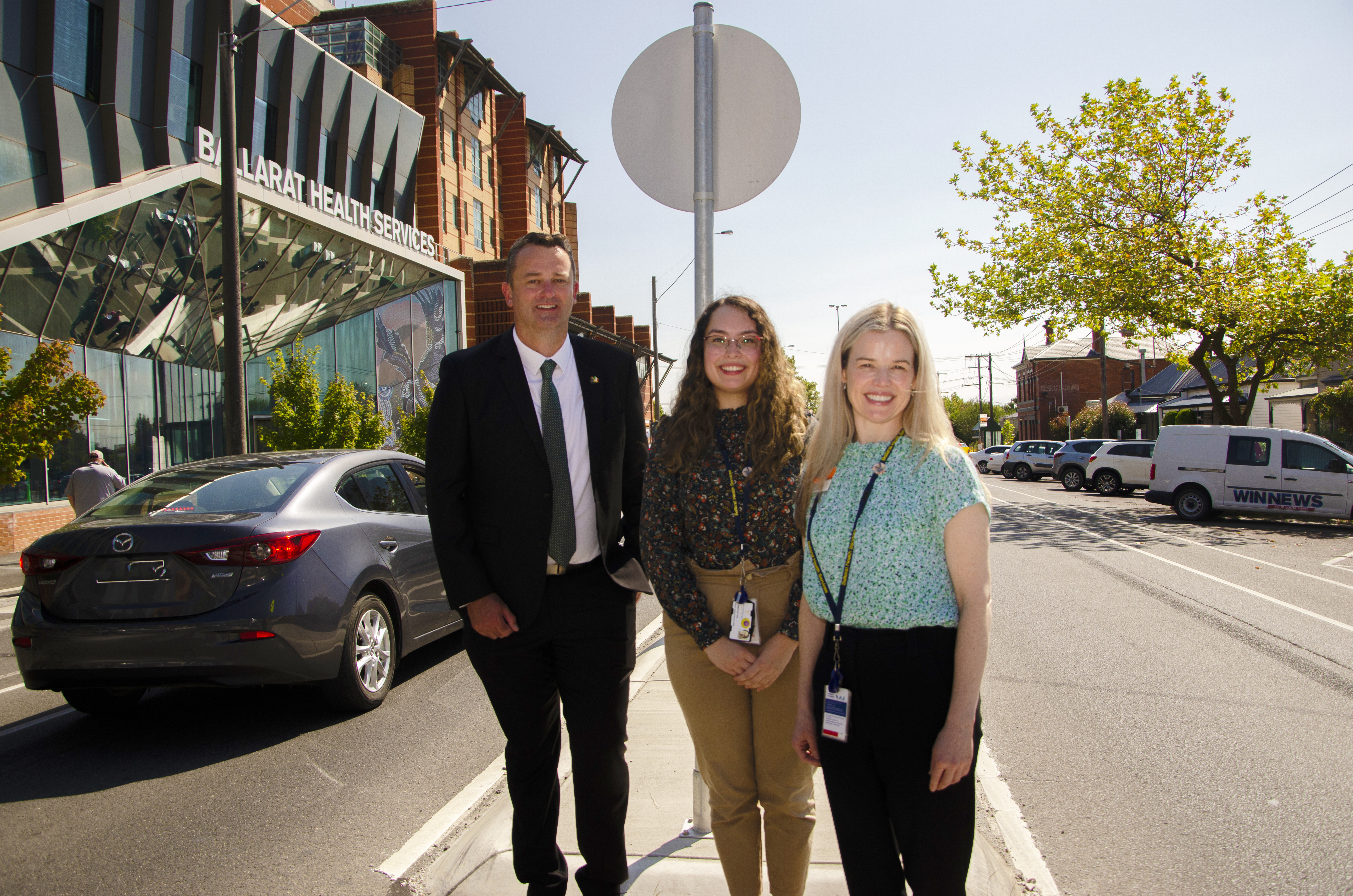 The City of Ballarat's award-winning Right to the Night project has been extended in 2021 to Ballarat's health and medical precinct.
In 2018, the Ballarat project asked women and girls to drop pins on a web-based interactive map to identify where they felt safe or unsafe.
This time participants of all genders can use their mobile phones to visit mysay.ballarat.vic.gov.au where they can map the locations that make them feel safe or unsafe and explain the reasons why.
The project is focussing on residents and visitors in and around the health and medical precinct, including staff, volunteers, students, patients, carers, visitors, contractors, public transport and taxi users.
Listening Posts will also be located at Ballarat Health Services and St John of God Hospital during the three-month engagement, allowing people to speak directly with City of Ballarat staff.
Mayor Cr Daniel Moloney said the 2018 Right to the Night Project was the first council-led geospatial mapping project designed to improve community safety.
 
"Now, we have the opportunity to once again leverage technology and work with our project partners and the community to improve safety in one of the City's busiest precincts, frequented by medical staff and visitors," he said.
The area covered is roughly bounded by Pleasant, Eyre, Webster and Mair Streets and Creswick Road.
Ballarat Health Services CEO Dale Fraser welcomed the inclusion of the health and medical precinct in the project saying it was of particular importance for late and nightshift workers who often walk to their cars after dark and feel unsafe.
"Our staff, particularly our late- and nightshift workers are walking to and from work at all times of the day and night and we have identified that staff often feel unsafe," Mr Fraser said.
 
"I encourage not only our staff - but also neighbours and visitors to the hospital – to share their experiences and help strengthen the understanding of the safety issues in this precinct."  
The project will be conducted until May in association with partners including Ballarat Health Services, St John of God Hospital, Ballarat Community Health, Federation University, Women's Health Grampians, Victoria Police, Deakin University, and Central Highlands Primary Care Partnership.
The City of Ballarat has utilised Right to the Night data to inform decision-making around the design of public spaces in Ballarat and the delivery of smart lighting for car parks; to providing evidence for CCTV grant applications and better lighting at women's sporting facilities.
Right to the Night was recognised at the 2018 Australian Local Government Association Awards for its innovation in creating more liveable and collaborative communities.