Mayor's Message - Thursday 18 August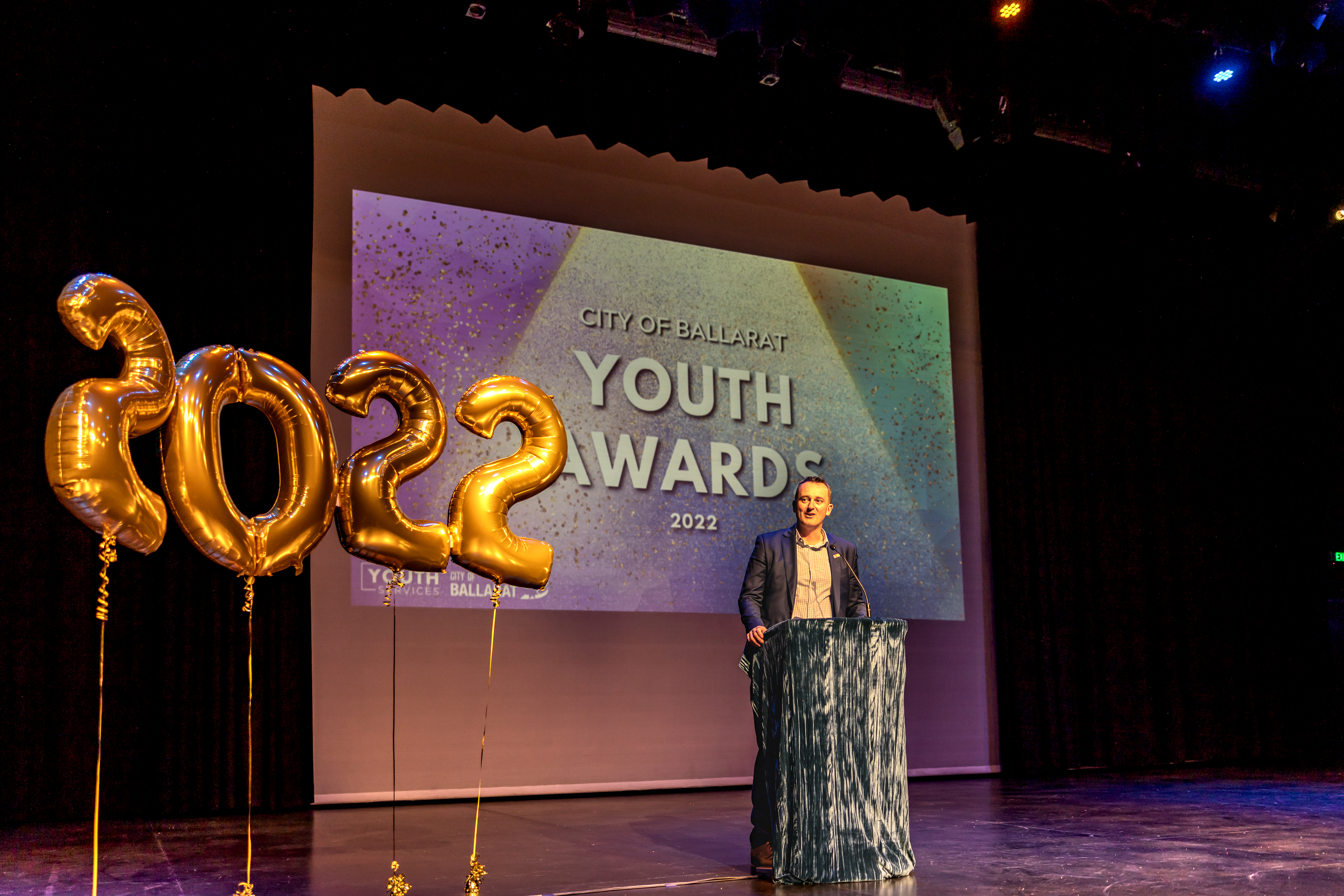 One of the inspiring events on the City of Ballarat calendar is the Youth Awards. 
Since 2005 these awards have recognised the outstanding contributions that young people make in the Ballarat community. They shine a light on the leadership, innovation, kindness, and exemplary commitment to community that young people demonstrate. 
The awards also recognise influential adults who empower our youth and create opportunities for them to thrive. 
On Friday 12th August, at the Wendouree Centre for Performing Arts this year's awards saw more than 100 nominations from across the community and whilst never easy to select the winners, our congratulations go to:  
Compassion and Care Award - Millie Collins  
Creative Arts Award - Zara Jarvis  
Equity, Diversity & Inclusion Award - Meghan Lee  
Group Project Award - GREEN FEST - Ballarat Action Climate Co-op  
Influential Adult – Volunteer - Tarryn Harris  
Influential Adult – Worker - John Maher  
Innovators Award - Indya Hayes  
Leadership in Sport & Recreation Award - Rohan McMaster  
Personal Growth Award - Ruby Lloyd-Vendy  
Positive Leader Award - Dhuvarrishlanth Veerabahu  
Youth Volunteer Award - Liam Ryan  
12 – 17 Major Award - Millie Collins  
18 – 25 Major Award - Ruby Lloyd-Vendy  
Equally inspiring, are our Senior's Awards which recognise the contribution older people in Ballarat make to our community. 
The 2022 Ballarat Senior of the Year Award nominations close on Sunday 4 September so I would encourage you to jump online at the City of Ballarat website and nominate a colleague, friend or family member you know who may have been outstanding in one of the award categories. 
Lastly this week, new parents should check out the City of Ballarat nappy rebate scheme on our website, which has been running throughout 2022. The City of Ballarat sends about 8 million nappies to landfill each year. This rebate, closing soon, encourages our residents to think and act sustainably as our population grows. It is a great opportunity to be able to claim some of the cost of buying cloth nappies, reusable sanitary products, and reusable maternity breast pads. 
Mayor
Daniel Moloney