Keen for a dip? Eureka Pool to celebrate 50th birthday with free entry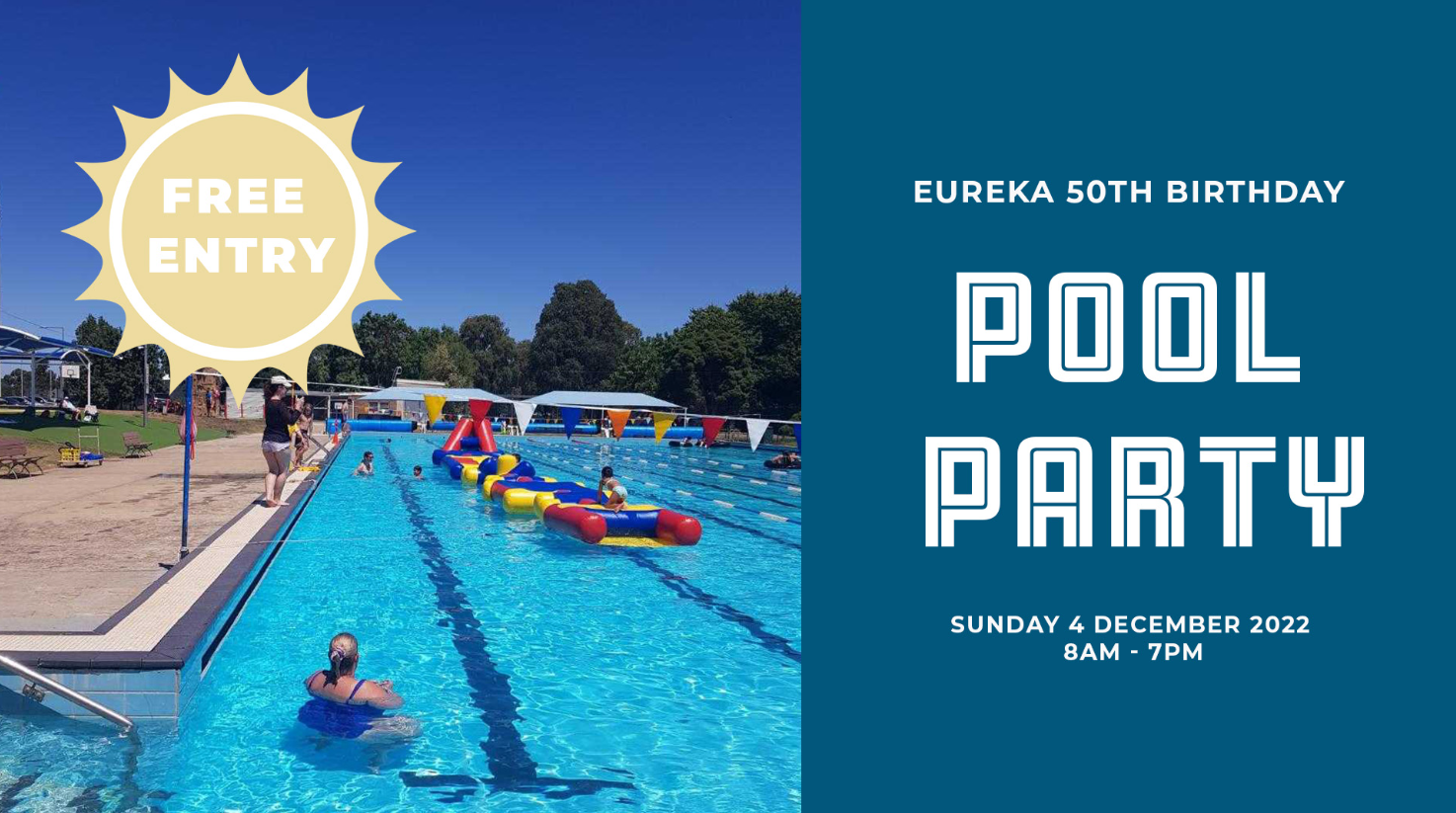 Time to bust out the swimming gear - Ballarat's biggest outdoor pool will notch an impressive milestone this weekend and everybody is invited. 
The Eureka 50th Birthday Pool Party will be held on Sunday 4 December, with free entry to the public all day. 
The first weekend of summer will be one to celebrate at the pool, with all the family favourite inflatable play equipment to be set up for the day. 
The event will coincide with the Eureka Sunday Community Day at the adjacent Eureka Centre, which will include children's workshops and facepainting, followed by live music. 
City of Ballarat Councillor Mark Harris said the Eureka Pool was a staple of the Ballarat summer. 
"The Eureka Pool has been such a huge part of Ballarat for so long now, so it's great to celebrate such a momentous milestone," Cr Harris said. 
"It is such a great place for everybody to cool off on those hot, summer days. 
"We've also upgraded a number of facilities at the pool over winter to make the facility better than ever." 
The Eureka Pool was first opened as a 50-metre concrete pool in 1972, but history of swimming at the site stretches back decades earlier. 
Swimming was first approved at the former Lake Elsworth site in 1932, before it was transformed into a pool and opened in 1935. 
The swimming pool was used by the public until it was closed in 1964 due to health and safety concerns. 
The current 50m pool was then opened in 1972 at a cost of $93,887, $80,000 of which was raised by the Eureka Park committee. 
For more information on the current opening hours of Ballarat's outdoor pools this summer, visit the 'outdoor pools' page on the City of Ballarat website.