Expanding the recycled water network in Ballarat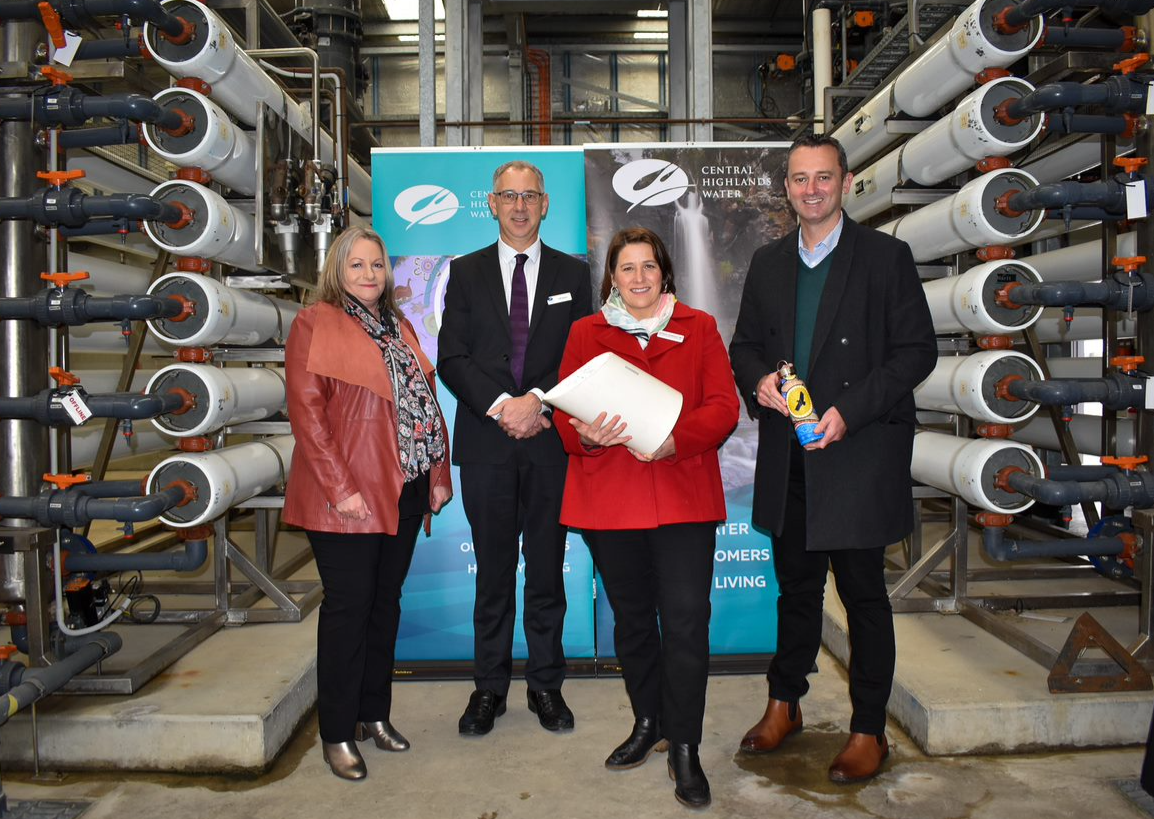 The City of Ballarat has welcomed the announcement that the Victorian Government will provide $1 million towards expanding Ballarat's recycled water network. 
The Victorian Government announced the upgrade as part of the Department of Environment, Land, Water and Planning's (DELWP) Integrated Water Management Fund. 
The project will upgrade capacity of the Class A recycled water plant at the Ballarat North Water Reclamation Plant to 5 million litres daily and increase recycled water pumping and pipeline supply capacities to Lake Wendouree. 
It will also install new connections delivering recycled water supplies to Wendouree West Recreation Reserve and Victoria Park for irrigation as well as new opportunities for future recycled water usage. 
The funding will deliver the design and construction of $4.5 million worth of interconnected projects over two years that will be jointly managed by Central Highlands Water and the City of Ballarat.  
In a collaborative project, Central Highlands Water will contribute $2.5 million and the City of Ballarat will contribute $500,000, along with significant in-kind support from both organisations. 
The City of Ballarat is focused on reducing its potable water consumption and increasing the use of recycled water for sports field irrigation through collaborative work with Central Highlands Water. 
City of Ballarat Councillor, Mark Harris said the project directly delivers the community's aspirations for a sustainable city with healthy green spaces while reducing pressure on Ballarat's urban water supplies. 
"Extending new recycled water connections to Victoria Park and Wendouree West Recreation Reserve is a win for the community and a win for the environment," he said. 
"This will provide greater community access to these facilities all year round and during drought periods. 
"The funding is also designed to support Ballarat's non-potable water network for expansion, with the potential to deliver recycled water to other projects going forward. It is one of the key strategies to building resilience and adaptability to climate change." 
Member for Wendouree, Juliana Addison said: "I'm pleased that we are partnering with City of Ballarat and Central Highlands Water to future-proof our city. The expansion of the Ballarat North Reclamation Plant will improve water security for the community and support the irrigation of our city's green spaces all year round." 
The Ballarat North Water Reclamation Plant supplies Class A recycled water that is fit for purpose use in Ballarat as part of a key strategy to reduce pressures on water supply catchments and improve community liveability. 
This will see an increase in Central Highlands Water's capacity to provide additional recycled water throughout the year, particularly during summer months.  
The current system is capable of providing 2.5 million litres per day, and the capacity will double as a result of this project.  
This includes supplying recycled water to help maintain water levels in Lake Wendouree, and irrigation of a network of local sporting precincts and school grounds.