Entries are now open for the 2023 Power FM Ballarat Begonia Festival parade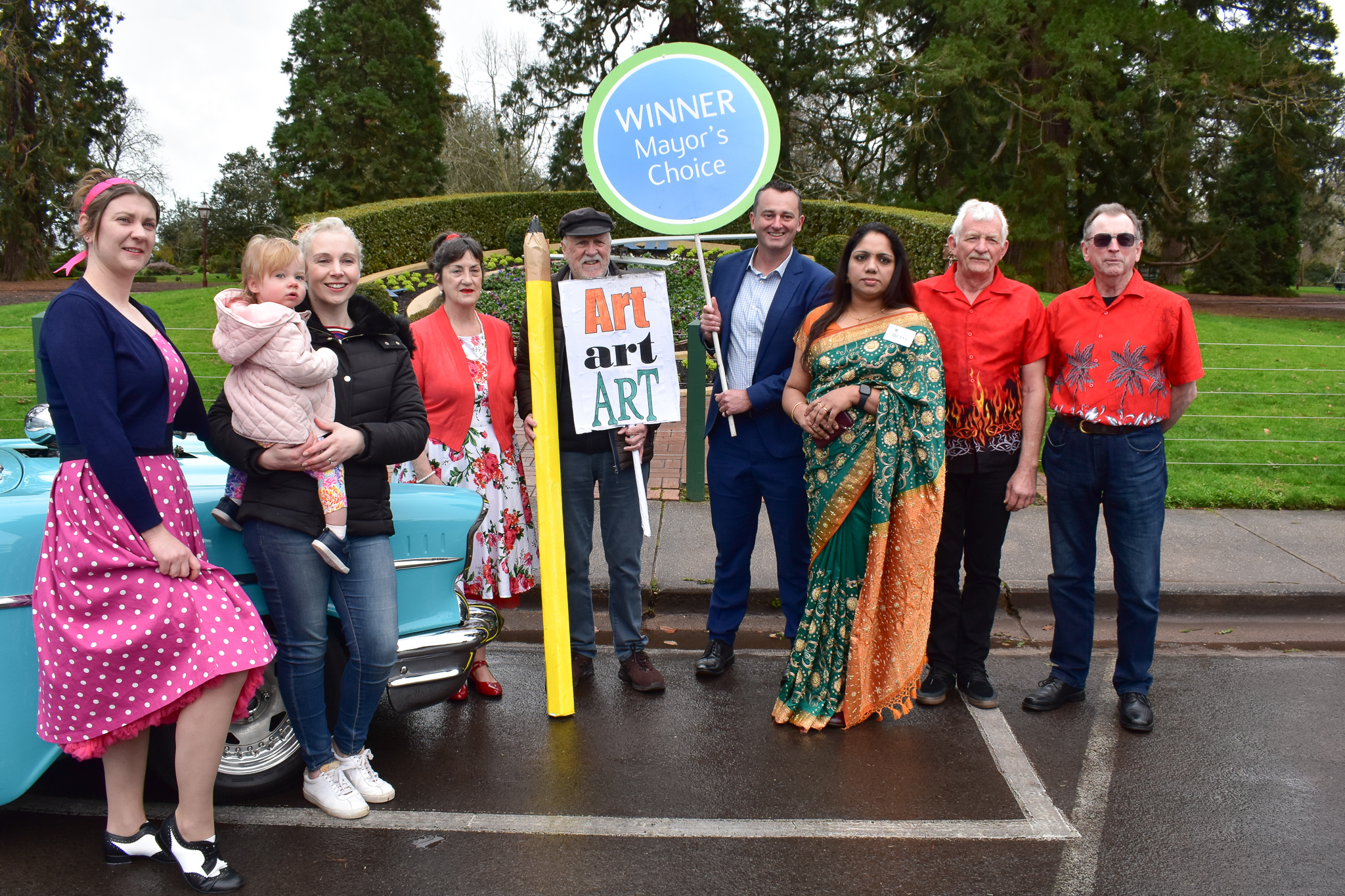 The City of Ballarat is seeking applications for funding from community groups looking to boost their entry into the 2023 Power FM Ballarat Begonia Festival Parade. 
Multi-cultural groups, sporting groups, musical groups, performing arts groups, schools and business are all encouraged to apply for the funding. 
The top two submissions that meet the set selection criteria will be awarded $2000 each to support bringing their parade float idea to life. 
The Power FM Ballarat Begonia Festival and Begonia Parade have a very long and proud history in Ballarat. 
Historical imagery of the early years shows parade floats draped in crepe paper flowers, large scale interpretations of iconic Ballarat landmarks, such as the White Swan Reservoir, and Begonia Queens paraded during this event. 
In more recent years the entrants of the parade show the diversity of the Ballarat community.  
City of Ballarat Mayor, Cr Daniel Moloney said the funding presents a great opportunity to make the 2023 parade bigger and better than ever.  
"The Power FM Begonia Festival Parade is always a fantastic highlight to one of our most iconic festivals," he said.  
"By ensuring our community has access to this funding, we can help a school or neighbourhood group really shine their brightest during the parade. 
"This is a chance for Ballarat residents and visitors to see how vibrant, creative, and welcoming our city and the people of Ballarat are. 
"I encourage any and all community groups, sports clubs, arts collectives and more to submit an application and let us help you make your parade entry something really special in 2023." 
The application form is available from the Creative Ballarat website- www.creativeballarat.com.au/opportunities  
Submissions are open until Sunday 28 August 2022 and will be assessed by an internal panel of Council Officers and External Parade contractor.  
All applicants will be notified of the outcome by Wednesday 31 August 2022. 
All entrants are welcome to apply here to be a part of the parade in 2023 or via the Begonia Festival Facebook page.