Clever Pandemic Planning to Keep Meals on Wheels Delivered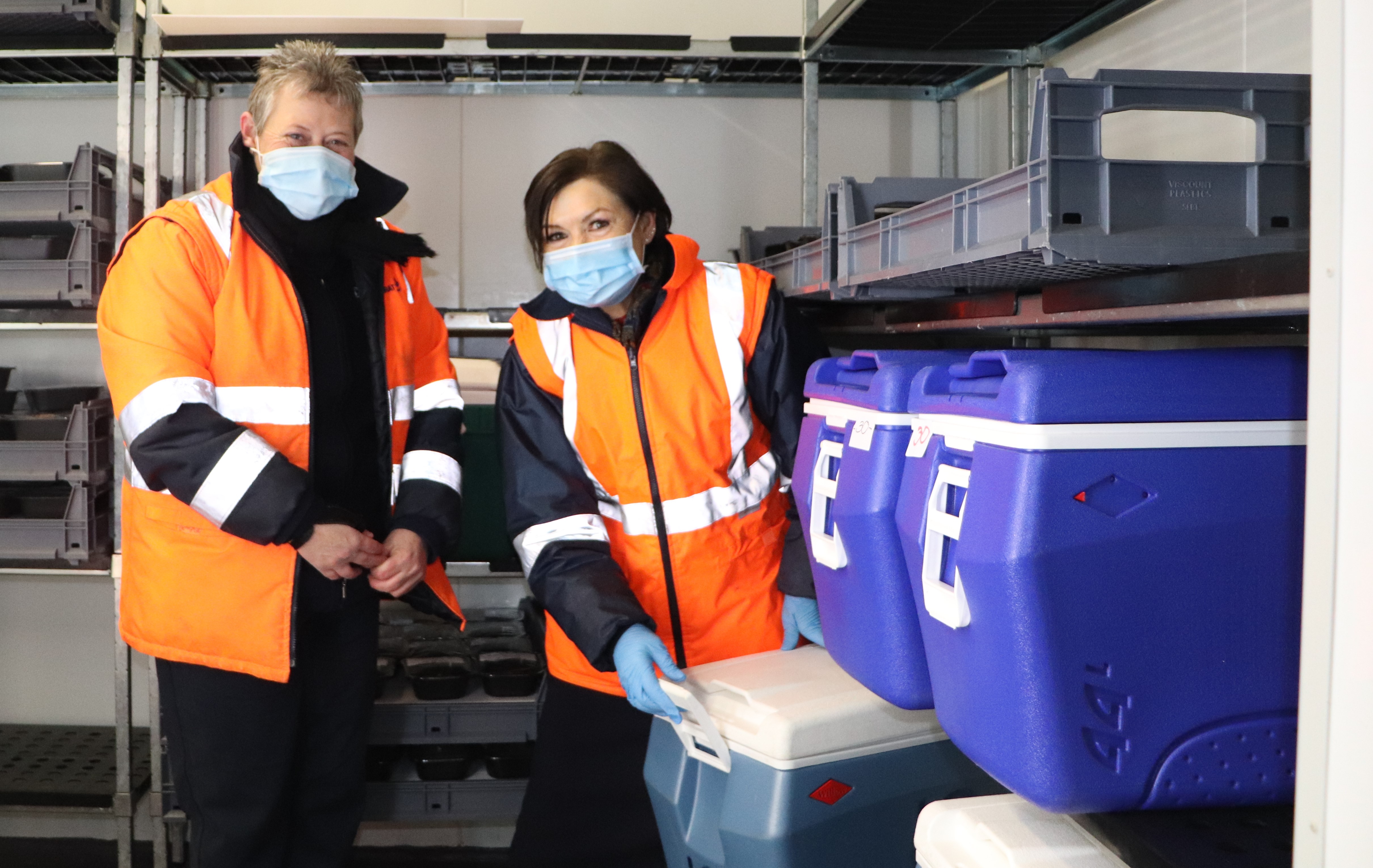 A second Meals on Wheels site has been established at the Eureka Centre in Ballarat to ensure continuity of service to our most vulnerable in the community.
The workforce bubble means if one Meals on Wheels site or team becomes impacted by COVID-19, Ballarat City Council has a backup site to continue the delivery of meals to clients by its Ageing Well team and volunteers.
The service currently delivers 1250 meals per week.
Ann Pitt, Executive Manager of Ageing Well said the Meals on Wheels service was now split between the two sites, with different delivery rounds assigned to each, to reduce the risk of any cross contamination.
"This gives our community confidence that if one of our Meals on Wheels sites becomes a Tier 1 or 2 exposure site and has to close, we can still continue to deliver a seamless service from a second location," she said.
Ms Pitt said past lockdowns demonstrated how important it was for Meals on Wheels clients to maintain human contact with their regular volunteers who deliver their meals.
"Our volunteers are trained in COVID-practice, approach the house in full PPE, ring the doorbell, place the meal on a table or chair outside, then stand back and wait to ensure the recipient is home," she said.
"It is the conversations that follow that help us identify if the client is well or in need of other services.
"The resilience of our Meals on Wheels recipients to adapt to change during the pandemic has been remarkable."