Ballarat awarded Australia's most 'Outstanding Council Animal Shelter 2021'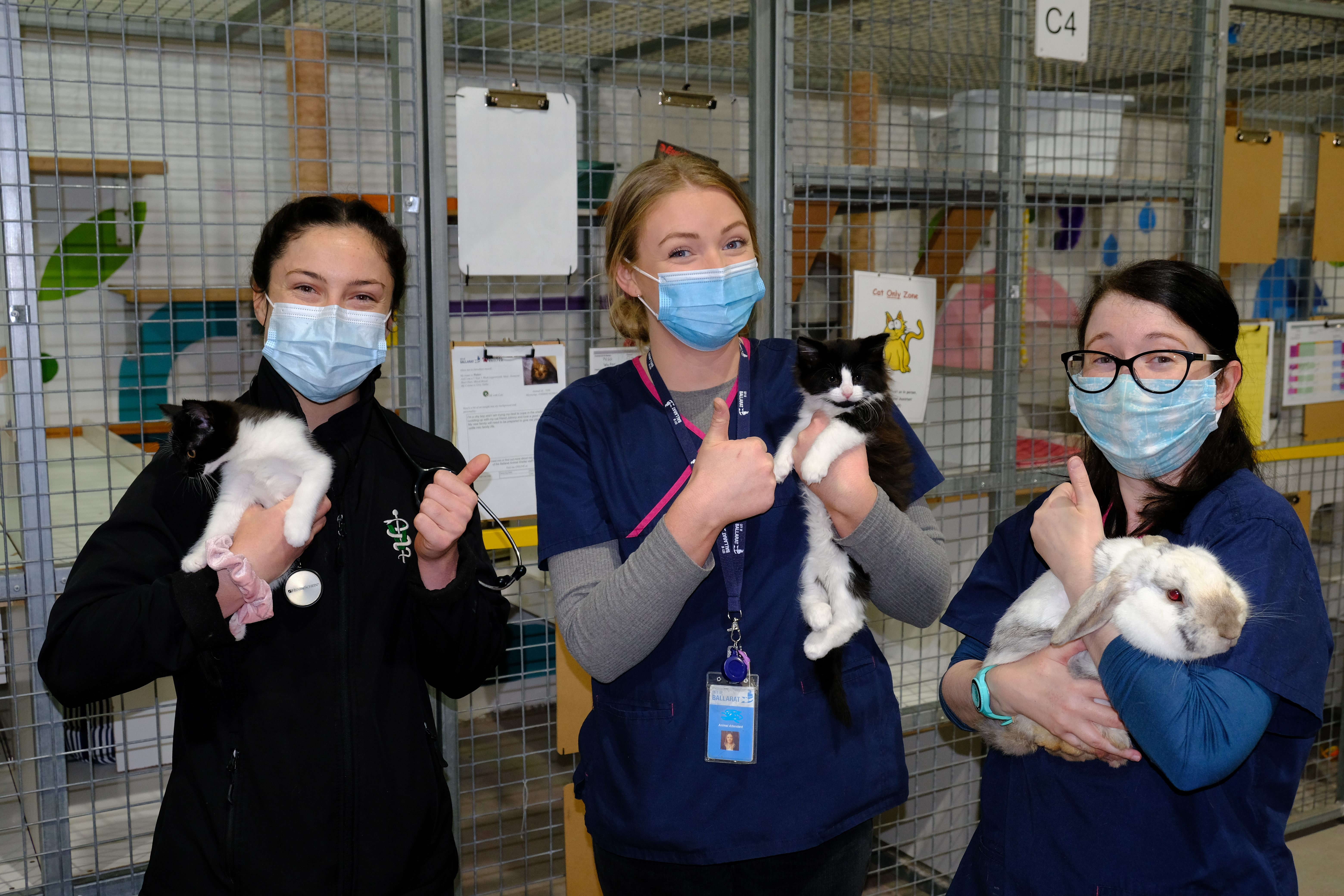 The Ballarat Animal Shelter has been awarded Australia's most 'Outstanding Council Animal Shelter 2021' by the Pet Insurance Australia Companion Animal Rescue Awards.  
The Rescue Awards is Australia's first and only national awards program that celebrates and recognises achievements in the rescue, rehabilitation and rehoming of companion animals.  
City of Ballarat Mayor, Cr Daniel Moloney said the award was wonderful recognition. 
"This is a fantastic reward that will be very well received by the City of Ballarat, particularly for so much hard work and love invested in their work by our Animal Shelter staff," he said. 
"It really is a team effort from the veterinary care to our dedicated staff, through to the volunteers and public that so generously donate."   
Managed by Pets4Life, the Rescue Awards are a for-purpose program that provide an independent education resource for cat and dog guardians and those thinking of getting a pet. 
"The City of Ballarat has always recognised just how important the welfare of our animals is," Cr Moloney said. 
"Our Domestic Animal Management Plan is very much focused on continual improvement across areas of our animal shelter including responsible pet ownership, staff training, adoptions, veterinary care and public education." 
The judges recognised the Ballarat Animal Shelter's success in improving animal welfare of all rescued, rehomed and abandoned pets.  
The implementation of programs that benefit animals was also acknowledged, including giving long-term seized dogs a more enriched life and rehoming poultry, goats, sheep and horses.  
Cr Daniel Moloney said it was encouraging that the judges had also recognised how the Animal Shelter has developed community engagement and support, integrated volunteers into daily operations and praised them as a leader in the space of companion animal management. 
"As our city grows, we have increasing pressures on our Animal Shelter," he said. 
"What our staff do with their current facility is nothing short of amazing. The award strengthens our case with the Victorian Government to secure funding for a new purpose-built regional animal facility to further enhance the quality of life for the thousands of stray, lost, abandoned and abused animals that require rescuing. 
"This will cater to not only Ballarat's needs but will also have capacity for neighbouring municipalities." 
Such a project would represent the single biggest improvement to animal welfare services in the region in a century. 
For more about Ballarat Animal Shelter's award visit: https://rescueawards.com.au/winners-2021/