Playgroups
A playgroup is a group of parents, carers and their children aged five and under, who meet to play, socialise and have fun.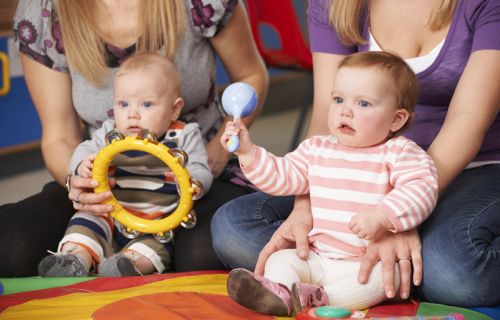 Most playgroups meet weekly for a couple of hours in a variety of venues. Children learn through play, develop new skills and make new friends while parents benefit through exchanging parenting ideas, gaining valuable support and building social connections with people at the same stage of life.
Community playgroups
A community playgroup is usually run by parents and carers. The group decides when it meets and the playgroup's structure. We have many community playgroups in the City of Ballarat. Visit Playgroup Victoria to find or start a community playgroup.
Supported playgroups
A supported playgroup has a funded professional facilitator who works with specific groups of families at no or low cost. Supported playgroups give families the chance to:
Learn about play and children's development
Build parent capacity
Learn about local services
Have fun in a semi-structured setting
Page topics