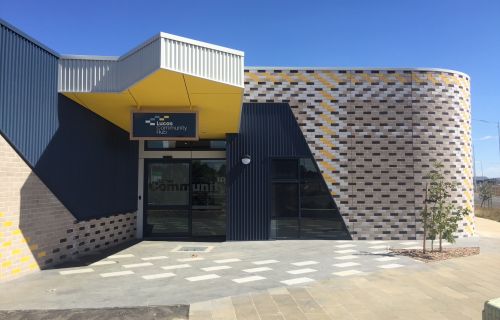 Lucas Community Hub
The Lucas Community Hub is currently closed, with Maternal and Child Health Services temporarily moved to an enhanced hub at the Sebastopol Library and the Lucas Kindergarten relocated. 
Instead, COVID-19 testing is now available at the Lucas Community Hub. You can be referred by your GP, the COVID-19 hotline or you can self-refer if you are showing symptoms such as a fever or new onset respiratory symptoms, such as a cough, sore throat or shortness of breath. Testing is already running very smoothly at the site, with patients going straight home after their tests to self-isolate until their test results come back, which can take two to three days. 
Features
Two-room kindergarten facility
Three Maternal and Child Health rooms
Specialist consulting room
Three community rooms and a commercial kitchen available for hire
Library outreach and Storytime sessions (Tuesdays, 10am-12pm)
Call 5320 5720 to organise a Maternal and Child Health and Immunisation appointment.
Page topics