Ballarat Libraries
Find out about the library services in the City of Ballarat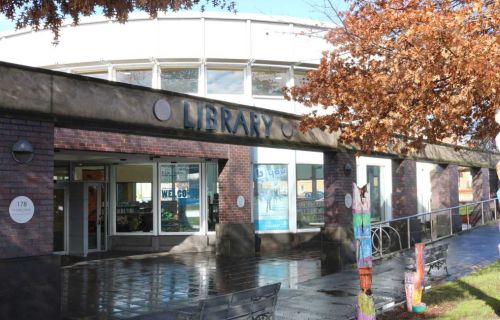 Opening hours for our libraries
Branch and program updates
Home Library Service
A limited service will continue, but we can't take new clients at this stage.
Outreach service
Remains closed until further notice.
Early years and adult programs 
Our programs are running again. Please keep an eye on the library website and Facebook page for details.
Libraries After Dark
The Sebastopol Library is open every Thursday night until 10pm. Please check the library website and Facebook page for details of programs.
Technology Q&As
Sessions have started at Ballarat Library and bookings are required. You can book You can book Technology Q&As online, over the phone or in person at the library.
Language Café 
The Language Cafe will run from February to November on the last Thursday of each month from 4.30pm to 6pm at the Ballarat Library.
COVID-19 restrictions and changes
Customers are asked to keep 1.5m physical distance while at the libraries. Density limits may apply to some areas.
We ask that you keep good hand hygiene by using the sanitiser in each library.
For Victorian Government contract tracing conditions, you will need to register your visit and contact details when you arrive. This is a condition of entry; no registration, no entry. Your details will only be used for contact tracing if a COVID-19 case is recorded and matches your visit to library.
Following Victorian Government advice, we are cleaning high touch surfaces regularly.
Newspapers are not available at the moment on advice from the Department of Health and Human Services to protect public health and safety. We have newspapers available through Press Reader on the Library website.
We have public computers available at Ballarat, Wendouree and Sebastopol Libraries. You can pre-book a computer for a time that suits you.
Photocopying is available at all libraries. Scanning is available at Ballarat Library. Fees and charges apply. Our library staff will photocopy for you for health and safety reasons. 
Library items can be returned at any time. Library return chutes are open at all branches.
Page topics