Amendment C222ball - Former La Trobe Street Saleyards Site Heritage Overlay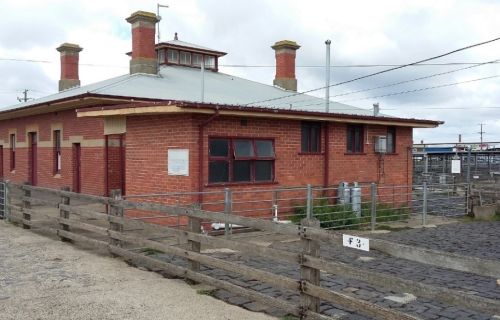 About the amendment
Amendment C222ball is required to apply the Heritage Overlay to significant features of the former La Trobe Street Saleyards site at 1020 La Trobe Street, Delacombe.
The proposed Heritage Overlay area represents the most intact part of the saleyards' layout and function and represents a comprehensive understanding of the site's history as former saleyards.
Current Status
C222ball is on exhibition from Thursday 14 May to Monday 15 June 2020.
Making a submission
If you wish to make a submission in relation to this amendment by email or post:
Post to Strategic Planning, City of Ballarat, PO Box 655, Ballarat, VIC, 3350.
Got questions?
Please contact the Strategic Planning Team  
email: strategicplanning@ballarat.vic.gov.au
phone: (03) 5320 5500.
For more information
You can inspect the amendment, any documents that support the amendment and the explanatory report about the amendment, free of charge on the Victorian Government's Amendments Online portal.