What is "flattening the curve?"
Flattening the curve refers to using protective practices to slow the rate of COVID-19 infection so hospitals have room, supplies and doctors for all the patients who need care.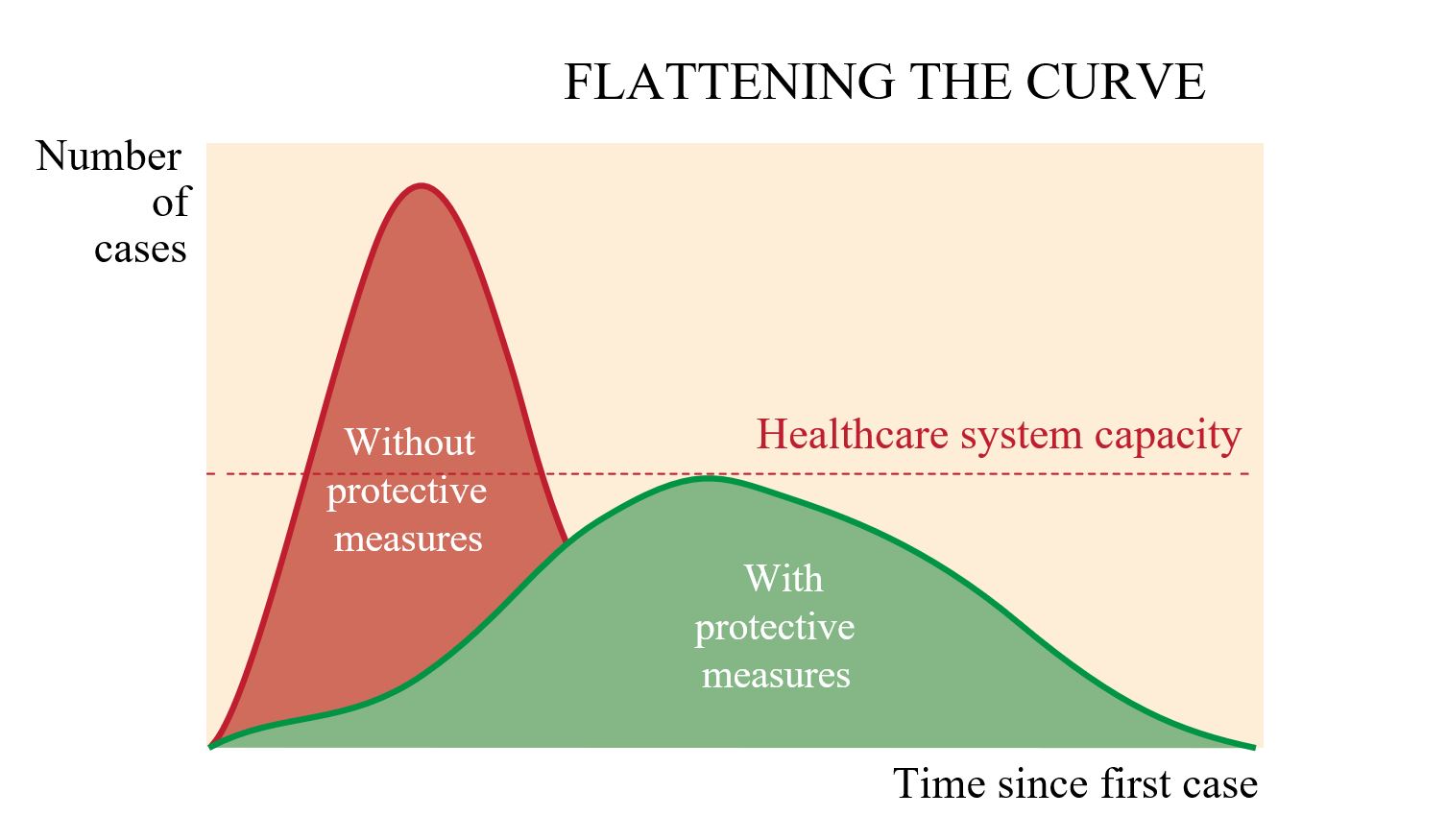 A large number of people becoming very sick over the course of a few days could overwhelm a hospital or care facility. Too many people becoming severely ill with COVID-19 at roughly the same time could result in a shortage of hospital beds, equipment or doctors.
On a graph, a sudden surge in patients over a short time could be represented as a tall, narrow curve.
On the other hand, if that same large number of patients arrived at the hospital at a slower rate, for example, over the course of several weeks, the line of the graph would look like a longer, flatter curve.
In this situation, fewer patients would arrive at the hospital each day. There would be a better chance of the hospital being able to keep up with adequate supplies, beds and health care providers to care for them.
(Source: Johns Hopkins Medicine hopkinsmedicine.org)