So many 'Be Kind' stories are coming through – both big and small – here are just a small selection...
Be Kind with Art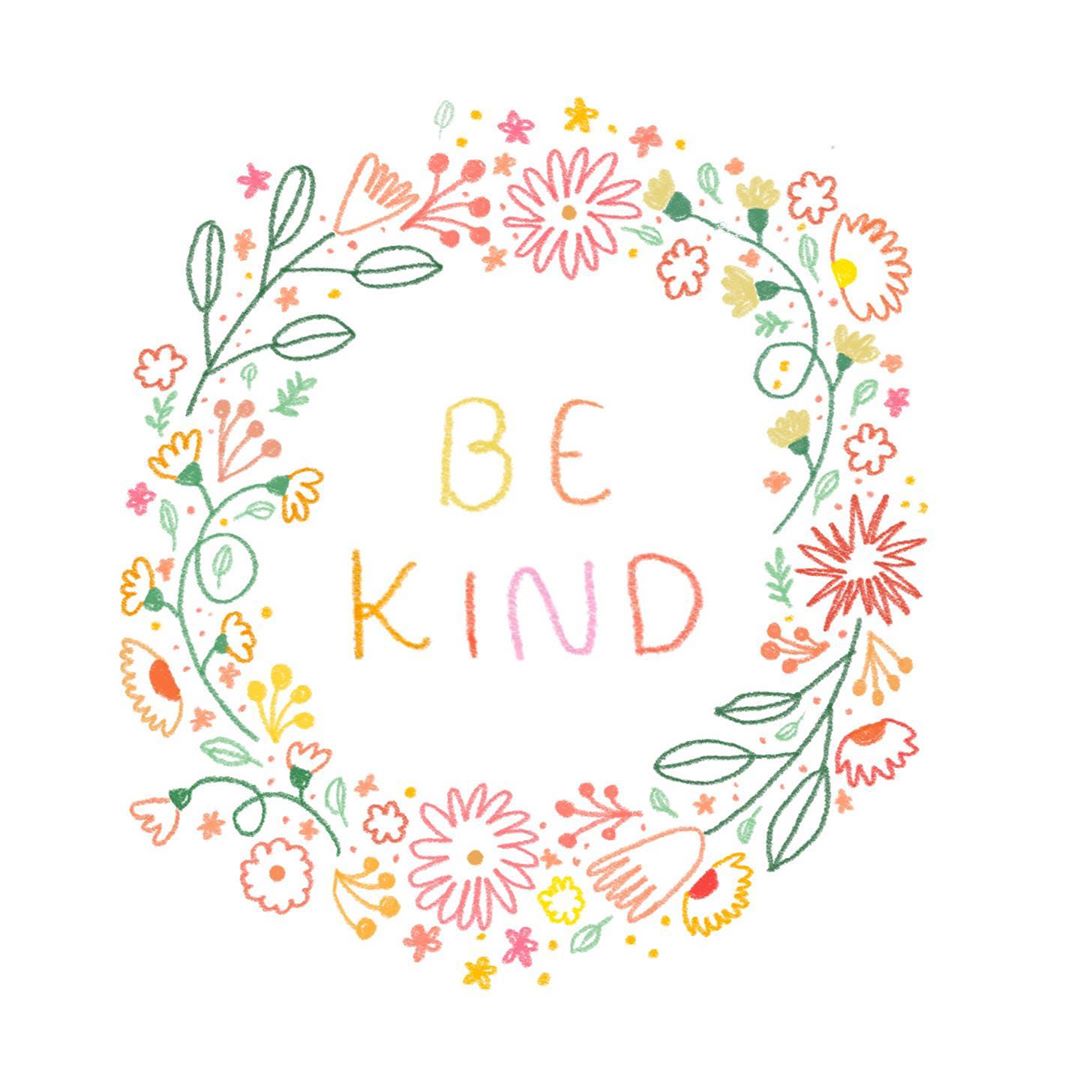 This beautiful illustration from @kelsiewhite_designs captures the Be Kind spirit perfectly.
Our Be Kind Message is Spreading
The Be Kind message that started right here in Ballarat is spreading all over the country with over 12 other local government areas taking up the campaign. We love how City of Manningham has used it in these great ground decals. 
 
Our Parks & Gardens Team Spreading the Be Kind Message
We love this capture by @the_shaka_project of the City of Ballarat's Parks and Gardens handiwork on Victoria Street. A message well worth remembering right now.
Be Kind to Kids
Ballarat Mushroom Farm kindly donated a mushroom farm to the Brady Bunch ELC. The children loved setting it up and are looking forward to watching them grow. Find out more at brady_bunch_elc_ballarat on Instagram. 
Be Kind to Business
After Tin Roof kindly donated some masks to UFS early on during the pandemic, they were pleased to receive a large take away order from them in return. Find out more at Tin Roof on Instagram. 
Be Kind to your Neighbours
A very kind neighbourly gesture. This is what #bekindballarat is all about. Find out more at Bobby Three One Oh on Instagram. 
Kindness in a postcard 
400 Meals on Wheels recipients received personalised, hand-written cards from Rotary Club of Ballarat West member, Lidia Aitken, with their deliveries this week. This thoughtful gesture from the Rotary Club and Lidia shows remarkable kindness in our community. 
Be kind to medical staff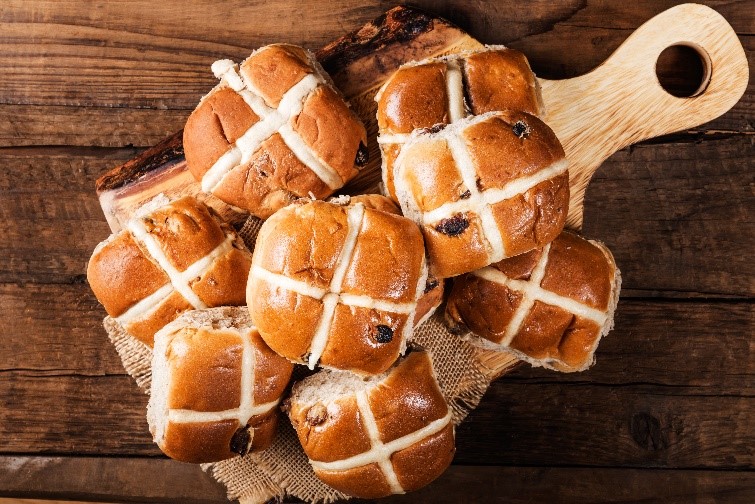 St John of God Hospital has thanked Megan and Simon from Baker's Delight Ballarat City for the donation of hot cross buns to their caregivers. Check out #sjogballarat on Instagram to see this post.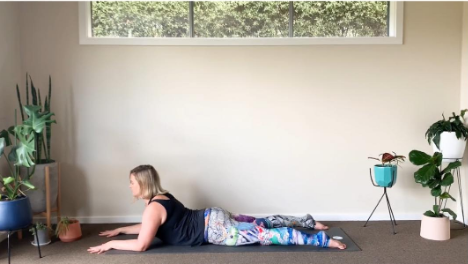 Absolute Yoga and Pilates is offering free 12-month online memberships for healthcare workers.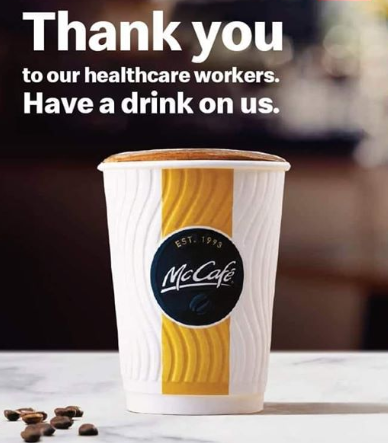 McDonald's is giving away free small hot drinks or medium soft drinks to healthcare workers.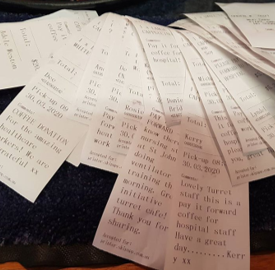 The Turret Café is offering locals the opportunity to support Ballarat's front-line hospital workers through 'pay-it-forward' acts of coffee kindness. You can purchase a coffee at The Turret Café through the Skip app and include a note saying, "This is a pay-it-forward coffee for hospital staff" and the café will arrange delivery on your behalf.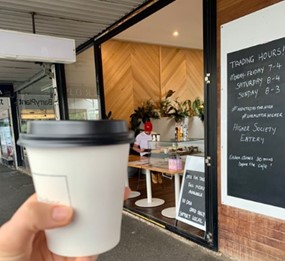 Higher Society on Sturt Street is encouraging people to purchase an extra coffee for health care workers after patrons have been ordering extras to pay-it-forward. This week they've had one person buuy 10 extra coffees and another purchase two. The 12 coffees were then delivered to the hospital, with hopes to alternate future coffee donations between the two hospitals. View this story at ABC Ballarat on Facebook. 
Tin Roof Ballarat answered the call as local clinics searched for face masks. They've donated their excess to those running low on stock. 
Image source: @tinroofballarat on Instagram 
Be kind with art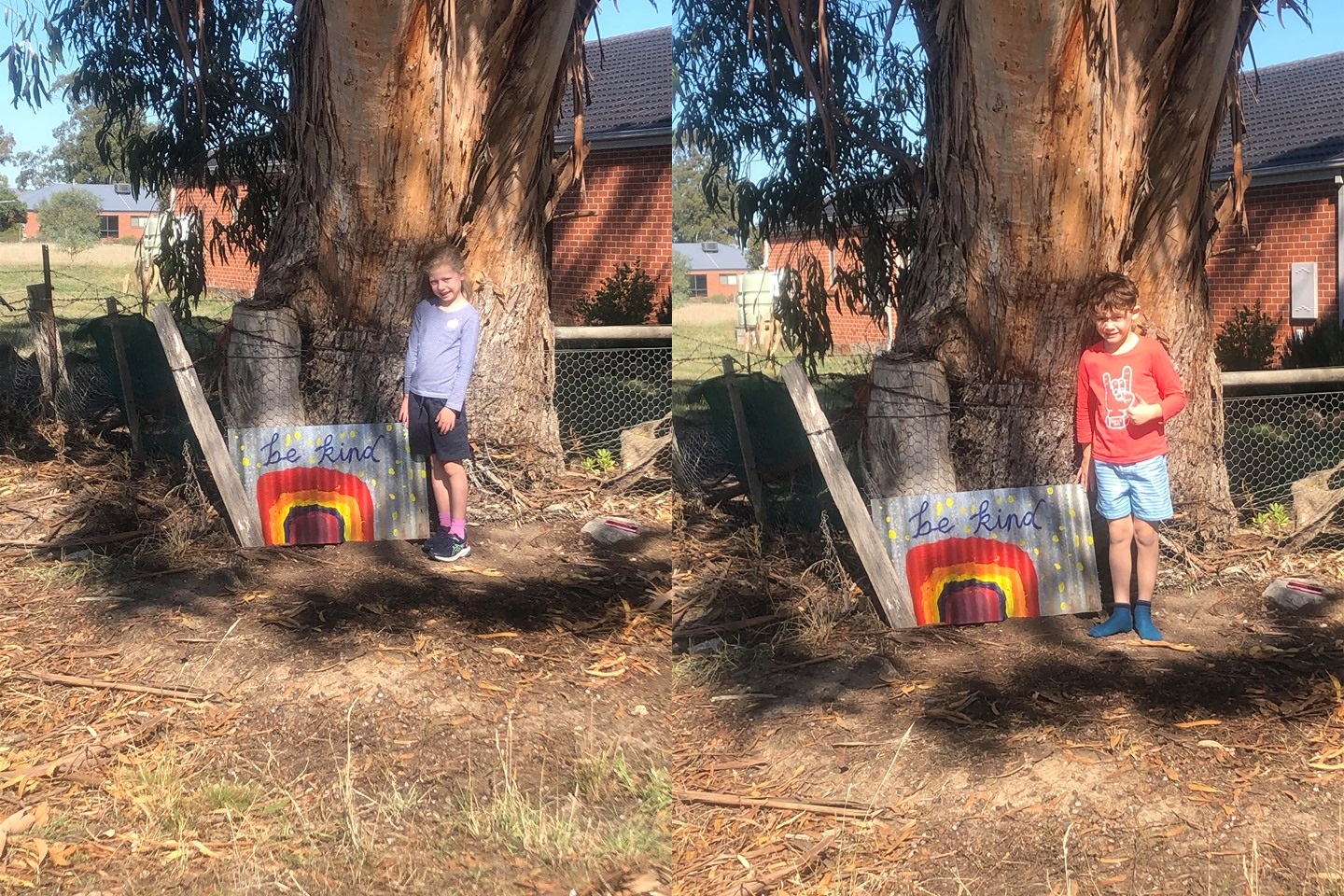 Locals Tahlee, 5 and Xavier, 7 joined the Rainbow Trail with this colourful hand painted Be Kind sign. 
"We live on the main road between Maryborough and Ballarat so hopefully this can bring a smile to anyone driving by!" 
Thanks for making us smile guys!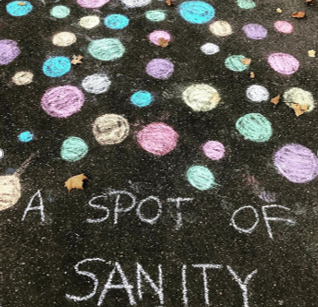 "Seen on my run this morning! Thank you to whoever drew this - it has brightened my day immensely! " @ricci__m on Instagram
Be kind to others
The kindness and generosity of a stranger in helping to combine these crocheted squares into a wonderful blanket and memory of a lost loved one. The heartfelt story and thank you can be found on Instagram at @party.of.three.
Kitteltys has shared a photo showing the kindness of the Ballarat Community. 'Thinking of you' packs have been purchased and delivered to friends, family and the vulnerable in our community. Well done everyone!
Image source: Kitteltys on Instagram
"In this brave new world, I've discovered that my #energyefficient #buildingscience knowledge can be traded for apples from my neighbour! Who knew?!" @talina_edwards on Instagram
Have you seen the Ballarat East Exchange that's been set up by the local community? This photo was snapped by @theballaratfoundation on Instagram #shareandsharealike
Be kind to your colleagues
'Despite the adversity that the whole community is dealing with they are also taking time to look after their colleagues. At Girrabanya Child Care, a team member has been caught up in the international travel 14-day quarantine requirement. Knowing that she will return to an empty pantry and have difficulty purchasing supermarket items, the staff have collected some essentials to help her through the next couple of weeks.'
Be kind to our elders and those in need
Many seniors and elders in our community are in particular need at this difficult time.
The following businesses are offering free meals to elderly people:
The Little Cupcake in Eureka Street is giving away individual "Love Thy Neighbour" cupcakes for the community to gift to neighbours who are elderly or have a disability.  
Sovereign Hill has donated the heirloom pumpkins grown in its gardens to The SoupBus to help feed Ballarat's homeless and less fortunate.
Freight Bar and Restaurant has started a 'Donate a Meal' program for people to purchase meals to be delivered to the Ballarat Neighbourhood Centre each Friday morning to give to elderly people and families in financial distress.  
Image source: @freightbar on Facebook 
CAFS Ballarat has sent out a thank you to the Maze House in Newlyn for donating Easter eggs to the kids in their residential care ready for the weekend. Check out this post on Instagram at @cafs_ballarat.
Create your own kindness story
Want to help someone in your local community? Click here to download our offer of kindness flyer. Simply print it out, fill in your details and what you can help with and then pop it in their mailbox. Easy!
Tell us your be kind story so we can share it
Email your story to media@ballarat.vic.gov.au, post it on social media with #bekindballarat or fill out this form to share your story with us.