Help for Businesses
COVID-19 Business Resources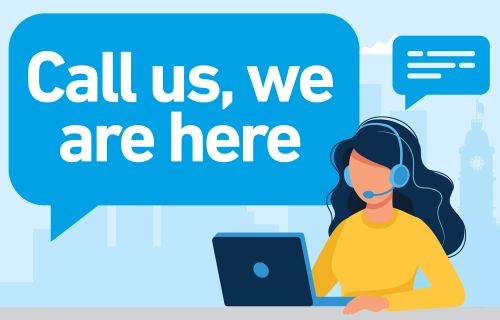 Economic Response Contact Centre
8:30am – 5pm Monday to Friday 
5320 5500 
economicdevelopment@ballarat.vic.gov.au
 The COVID-19 pandemic is an unprecedented event in recent history. Ballarat's first confirmed case was reported on 19 March. 
Initial shutdown measures were implemented by all levels of government from mid-March to protect the health, economy and social cohesion of Ballarat and Victoria.
On 8 May 2020 the Australian Government announced the first three stages of relaxation of restrictions and kick-starting the economy. Following that announcement, the Victorian Government has announced the first stage of relaxation of restrictions with details found further down on this page.
To assist business owners and operators, this page contains information about current health guidelines for business who are looking to reopen or increase their activity.
Page last updated 10 June 2020. COVID-19 remains an extremely fluid situation and events are changing daily.
The City of Ballarat
The City of Ballarat is committed to supporting businesses through COVID-19. We have implemented a range of support measures for businesses, including: 
A dedicated Economic Response Contact Centre team who can provide advice and support to business owners. 

Additional information for businesses around what they can do to modify their usual practices in these changed circumstances. 

Streamlined planning permit assessment processes including accelerated further information requests and access to an online submissions system. 

Extension of the final 2019-20 rate instalment for Ballarat businesses directly impacted by COVID-19, from 31 May 2020 to 30 June 2020 without penalty.

Free parking in the CBD and hospital precinct during the COVID-19 period.

Increase from fortnightly to weekly payment cycle to City of Ballarat suppliers, ensuring money flows back into the economy quicker.

Extension of some permits, registrations and licences for a six-month period.
Council is also working on bringing forward a range of minor capital works projects to support local contractors and supply chains once any government restrictions on non-essential movement are lifted.
Reopening your business safely (Public Health protection measures)
Whether your business has been operating as normal, at a reduced capacity, or closed and you are now considering reopening under the current Victorian Directions, it is important you are familiar with the restrictions in place for your business and the public health protection measures you can do to stop the spread of COVID-19.
 The City of Ballarat Environmental Health Unit is available to speak to regarding your operating obligations.
 5320 5702
environmentalhealth@ballarat.vic.gov.au
Safe Work Practices in the COVID-19 Environment
To help businesses implement safe work practices in a COVID-19 environment the following guidelines have been produced by the State Government. 
The City of Ballarat has also created a wider range of industry specific fact sheets which highlight cleaning guidelines as well as ensuring staff and customer safety.
Additional resources to support businesses reopening
Department of Health and Human Services – current health advice related to business
Safe Work Australia – guides and checklists to help businesses, business owners and employees
National COVID-19 Coordination Commission – COVID-19 Business Plan 
Stimulus and government support
Chambers of Commerce
Victorian Chamber of Commerce and Industry
The Victorian Chamber of Commerce and Industry (VCCI) is an independent voice for Victorian business and supports businesses towards growth and prosperity. For the first time ever, the VCCI will waive membership fees for one year for all Victorian businesses (up to $700 value). Existing members will receive an additional $500 credit.
 Commerce Ballarat
Commerce Ballarat represents business members in the Ballarat region. During COVID-19, Commerce Ballarat is offering access to resources, webinars and other online events to members and non-members.
Resource Connect - connecting resources (staff, supplies, transport) between businesses with demand and those that have capacity.
If you or anyone you know needs help