Council Elections 2020
Council Elections 2020 
Council Elections 2020
The City of Ballarat is in Caretaker Period from 12pm on Tuesday 22 September until 6pm on Saturday 24 October. To comply with our Election Period Policy and the Local Government Act 2020, social media, marketing and communications activity will be limited and community engagement will be restricted.
The next Council Elections will be held on Saturday 24 October 2020. 
There are new provisions in the Local Government Act 2020 (the Act) on the election process, including who can become a candidate. This information is detailed below.
Candidate handbook 2020 
The VEC has released the 2020 Candidate Handbook (Handbook), now available on the VEC candidates and parties handbooks. The Handbook outlines electoral law aspects and is intended to help Victorian Council election candidates. 
The VEC will provide an information session for all prospective candidates. 
Important dates
| | | | |
| --- | --- | --- | --- |
|      | Date  | Time  | Location  |
| Mandatory candidate  training (to be administered  by Local Government  Victoria)  | Due to be published early  August  | Online  | e-  Learning  Module  |
| Nominations open  | Thursday 17 September  and closes 12 noon Tuesday 22 September 2020  | N/A  | N/A  |
| Caretaker period  | Tuesday 22 September 2020  | From  midday to  6pm 24  October 2020  | N/A  |
| Postal voting  | Friday 23 October 2020  | 6pm  | N/A  |
| Special Statutory Meeting  | Wednesday 11 November  2020  | 7pm  | Ballarat Town Hall  |
| First meeting of new  Council  | Wednesday 2 December  2020  | 7pm  | Ballarat Town Hall  |
It's Our Time campaign
The Victorian Government is expected to shortly launch the "It's Our Time" campaign which aims to inspire women to get involved in local government and nominate for election. The push will include online resources including webinars. 
"It's Our Time" will draw on the experience and expertise of a range of partners including LGPro (Local Government Professionals), the Australian Local Government Women's Association, the Victorian Local Governance Association, the YWCA and the Ethnic Communities Council.  
Diversity and inclusion  
We are an inclusive, intercultural city. Our culturally diverse communities bring a wealth of global skills, experiences and innovative ideas which enrich our city's cultural fabric. We welcome and encourage all community members to consider getting involved in local government and nominating for election. Read more on our culturally diverse initiatives.
Can I be a candidate?
A person may nominate as a candidate for an election for any Ward of the Council, if they are qualified to be a Councillor under the Act. 
To be eligible, the person must be: 
18 years and over
An Australian Citizen or an eligible British subject* and 
Enrolled on the voters roll for the Council or would be enrolled on the voters roll for the Council on a particular day, if the voters roll were to be prepared on that particular day. 
A person would not be eligible if they: 
Are a State Member of Parliament or Federal Member of Parliament in Victoria or of another State or Territory
Are employed as a Ministerial officer, a Parliamentary advisor, electorate officer by a State Member of Parliament (or in a corresponding position, by or for, a Federal Member of Parliament within Victoria, any other State or Territory)
Are a Councillor of another Council or a member of a corresponding body under an Act of another State or Territory
Are member of Council staff
Are an undischarged bankrupt
Are subject to control under the law relating to bankruptcy of a property
Fail to take the oath or affirmation of office of Council at any Council when required under this Act during the current term of office of that Council 
Had been disqualified from being a Councillor after a finding by VCAT of gross misconduct, for the period that the period of disqualification specified in the order made by VCAT is in force
Have been subject to two or more findings of serious misconduct by a separate Councillor Conduct Panel under section 167 in the proceeding eight years and the period during which the person can apply under section 170 to VCAT for a review of those findings has expired, for the period four years following the second finding of serious misconduct during which the disqualification is in force
Have been convicted of the offence of failing to lodge an election campaign donation return in relation to the current term of the Council 
Have been convicted of an offence against this Act in the proceeding eight years for which the maximum penalty is 120 penalty units or a period of imprisonment of at least 12 months
Have been convicted of an offence in the proceeding eight years, committed when the person was of or over 18 years of age, which is punishable upon first conviction for a term of imprisonment of two years or more under the law of Victoria, or the law of any other State or a Territory of the Commonwealth, or the law of the Commonwealth
Has been disqualified from managing corporations under Part 2D (6) of the Corporations Act. 
*An eligible British subject means a person, whose name was, within three months before 26 January 1984, enrolled on an electoral roll for an electoral district or on an electoral roll maintained under the Commonwealth Electoral Act 1918 and is of the full age of 18 years  or over.  
Do I need to live in the area? 
Candidates must be on the voters roll for the council they wish to stand for, which is: 
everyone on the electoral roll for the municipality and 
Candidates can stand for election for any ward within a Council, even if their enrolled address is in a different ward within the Council. 
Can I start campaigning? 
Candidates can start campaigning at any time, even before they have officially nominated. 
When campaigning, consider the following: 
All campaign material, including advertising, must be properly authorised by the candidate (or a representative of the candidate's party) so it is clear who is accountable for it

All non-electoral laws, such as those relating to defamation, still apply

During the election period, candidates must not print or distribute materials that are likely to mislead voters into voting incorrectly. 
Safe campaigning guidelines 
Local Government Victoria advice on safe campaigning for the local government elections has been prepared and published.
Campaigning for council elections in October 2020 - Guidelines for coronavirus (COVID-19) will help candidates understand how to comply with the Victorian Chief Health Officer's directions to stay safe while campaigning. 
This includes advice on permitted campaign activities, safety for campaign teams, basic hygiene and physical distancing. 
Local Government Victoria will continually update the guidelines with the latest directions and restrictions. It is recommended candidates check the guidelines regularly throughout campaigning.  
Always refer to the Department of Health and Human Services (DHHS) for specific information on current restrictions. 
Candidate Mandatory Training
In 2020, there is a new requirement all candidates must complete Local Government Candidate Training before they are able to nominate. 
The Minister for Local Government has approved an online module, to be administered via Local Government Victoria, for mandatory candidate training for the 2020 elections. This training is now available.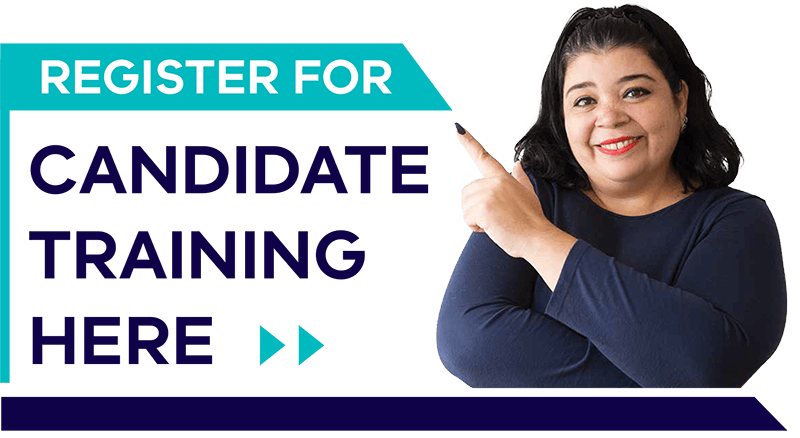 Voting 
On 15 May 2020, the Minister for Local Government announced the 2020 Council elections would still go ahead and declared postal voting would be used across Victoria. 
The new Local Government Act 2020 provides the Minister for Local Government with the power to determine the voting system to be used for general elections. 
This method of voting was previously undertaken for City of Ballarat. 
It is important to note the Chief Health Officer has advised it is safe for the postal election to proceed this year despite COVID-19. 
It is also no longer optional for people over 70 to vote, following law changes that came into effect in March 2020. If you do not vote, you may get a fine.
Key information about City of Ballarat 
Find key information about City of Ballarat by selecting the links below. 
Related Policies 
Current Draft materials out for Public Consultation 
*Note: a revised Council Expenses Policy is being considered for adoption at 12 August Council Meeting. 
Information Request Register 
All election candidates have equal rights to information relevant to their election campaigns from Council administration. While it is important sitting Councillors continue to receive information necessary to fulfil their existing elected roles, neither Councillors nor candidates will receive information or advice from Council officers that may improperly advantage candidates in the elections.
There will be complete transparency in the provision of all information and advice during the election period.  
Council's Governance unit will maintain an Information Request Register during the election period. This Register will be a public document that records all requests relating to electoral matters and non-routine requests for information by Councillors and candidates, as well as the responses given to those requests. 
View the 2020 Council elections information request register. 
Election Campaign Donations Returns 
In accordance with Section 306 of the Act, a person who was a candidate in the election must submit an Election Campaign Donation Return to the Chief Executive Officer, within 40 days of election day. 
The Return is to contain prescribed details in respect of any gifts received during the donation period by a candidate or on behalf of a candidate, to be used for or in connection with the election campaign, the amount or value of which is equal to or exceeds the gift disclosure threshold (being $500). 
A candidate is not required to specify the prescribed details of an amount in a return if the amount was a gift made in a private capacity to the candidate for their personal use and the candidate has not used or will not use the gift solely or substantially for the purpose related to the election. This also includes a gift made on behalf of the members of an unincorporated association. 
Two or more gifts made by the same person to or for the benefit of the candidate are to be taken as one donation. 
Election Campaign Donation returns are a matter of public record and are available for inspection, upon application at Council's office, until the entitlement date of the next General Election. 
A person who fails to give a return, or gives a return that contains particulars that are false will be guilty of an offence and liable to a fine not exceeding 60 penalty units.  
Election Period (Caretaker) 
The Election Caretaker period begins on the last day nominations can be received and ends at 6pm on Election Day i.e. from midday Tuesday 22 September 2020 until Saturday 24 October 2020. 
Prospective candidates are encouraged to attend or view a Council meeting. 
Questions in relation to Council elections should be directed to Cameron Montgomery, Executive Manager Governance and Risk or Darren Whitford, Coordinator Risk and Compliance at governance@ballarat.vic.gov.au.  
Useful local government resources 
There is a range of useful resources for people who want to learn more about local government as a sector, and past council elections. Visit these websites if you would like more information: