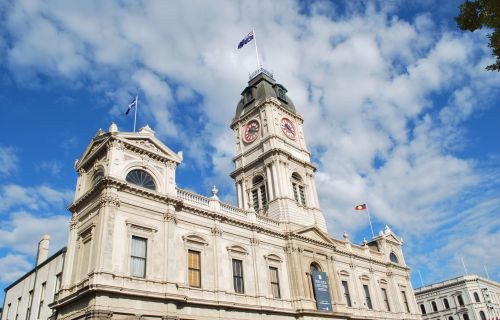 National Day of Mourning and Grand Final Eve
City of Ballarat offices will be closed from Thursday 22 April 2022 for the National Day of Mourning following the death of Queen Elizabeth II and on Friday 23 September for AFL Grand Final Eve public holiday. 
We will reopen Monday on 26 September 2022. 
Waste collection days are not changing over this time, so it will be business as usual.
Use our online tool to find your bin collection day.
If you require emergency support from City of Ballarat, please call our after hours line on 03 5320 5500.
Due to the Public Holidays being observed on Thursday 22 September 2022 (National Day of Mourning) and Friday 23 September (Grand Final Eve), the agenda for the 28 September 2022 Council Meeting will be published on Monday 26 September 2022.  
Page topics